QUICK REACH TRAINING
Emergency First Aid
at Work
Duration: Minimum 1 Day
Valid for: 3 Years
Here at Quick Reach, we work closely with accredited training providers up and down the country to provide the best safety courses for our customers.

The Emergency First Aid at Work course prepares delegates to provide emergency first aid to someone who is injured or becomes ill while at work. By the end of the course delegates will have a knowledge of basic lifesaving first aid skills as well as understanding workplace health & safety regulations.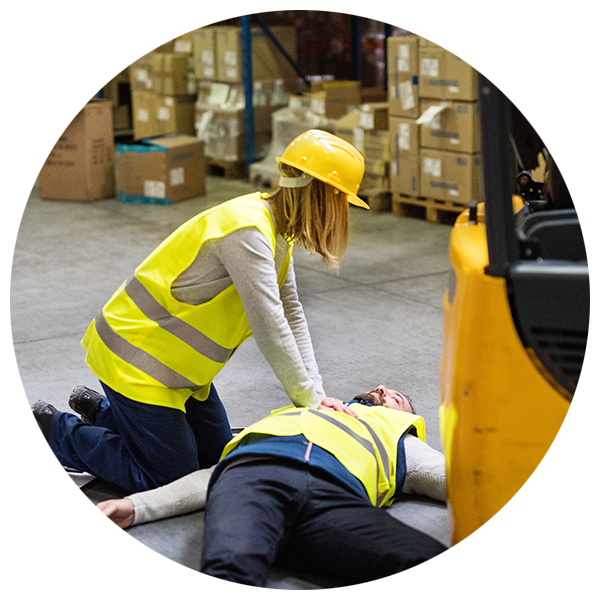 What to expect on the course:
An overview of the different types of MEWPs.

How to inspect and test functions before using a MEWP.

How to safely operate a MEWP and understand its limitations.

How to plan a route and check your environment before operating a MEWP.

How to safely manoeuvre a MEWP whilst at height.

How to prepare a MEWP for work

Complete theory test
A practical session – the basics of safe operation.

Practical comprehension testing

How to safely use fall arrest equipment

Review of course

Issue of a logbook

Have fun! Our instructors are knowledgeable and engaging – we encourage our delegates to ask as many questions as possible so they can be fully prepared for working safely at height.

After successful completion of the course candidates will receive a PAL card with certification
Delegate requirements:
Must be at least 16 years of age.

Must be medically fit to safely operate equipment.