Why Go Eco
Because we all have a responsibility for the environment and the future.
The Benefits of using Hybrid Platforms
1. Can be used Indoors and Outdoors

2. Runs completely on 8 x 12v 100 amp-hour AGM batteries

3. Quieter work area

4. Fewer scheduled services

5. Low operating Costs

6. Less dependency on Hydraulic Oils

7. Zero Emissions

8. Brilliant 4x4 performance

9. Up to 60% more energy efficient

10. Battery charges fully overnight / 8h work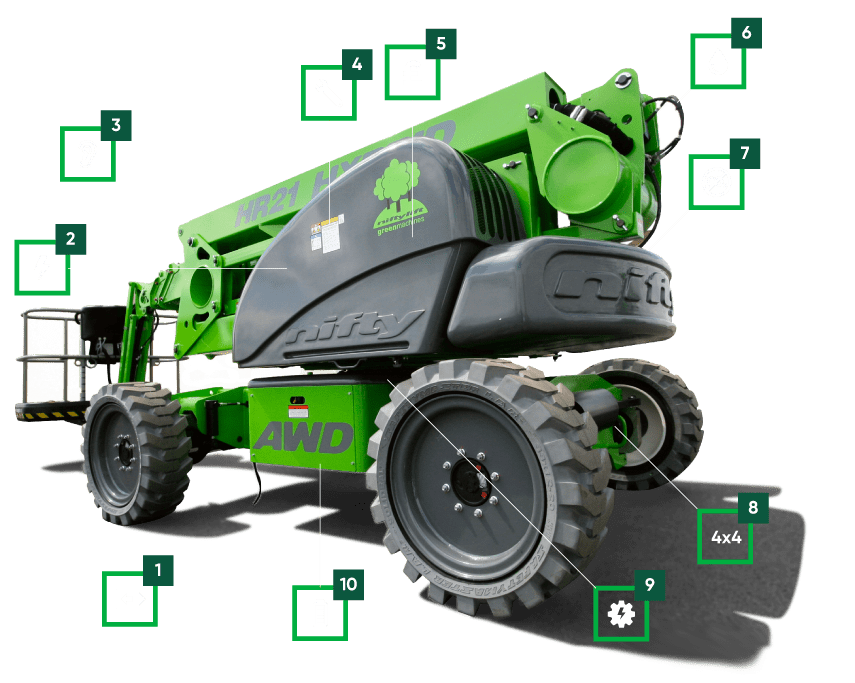 eco starts now
Quick Reach has always made it our goal to be at the forefront of innovation and technology. The future starts here...
Hybrid Technology Explained
On Hybrid Power, the machine allows the electric motor to automatically assist the Diesel engine when required (e.g. climbing a steep slope), boosting the overall power available. This ingenious Hybrid technology means that the machine can use a much smaller Diesel engine (Kubota 722 - 18Hp) than would otherwise be required, reducing fuel consumption by up to 50% (compared to other machines) and therefore greatly reducing running costs.
Hybrid Technology Explained