Additional Information
Compact, Robust and Maintenance Free
Sturdy and easy to operate Hy-Brid Lifts are the safe and efficient alternative to ladders or scaffolding on a job site. The HB-P5.0 is 70cm wide and can easily manoeuvre through doors and onto standard personnel elevators.

Unique rail technology provides greater durability and resilience against wear on the job site. Maintenance free AGM Battery and easy access panels improve life cycle and cost of ownership. Extremely lightweight design makes the
lift easy to push around and allows for use on delicate or sensitive surfaces.
Working Diagrams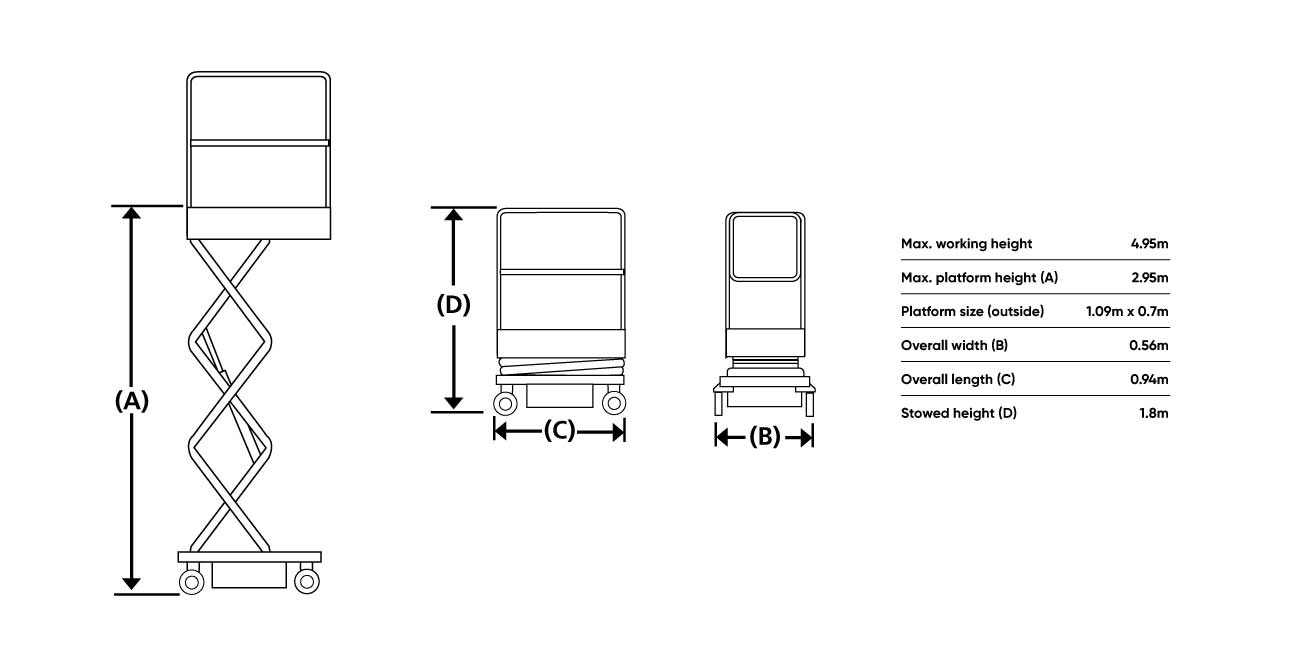 Key Features
Zero Turn Radius
User Friendly
Compact
Versatile
Non Damaging
Lightweight Design