Additional Information
Battery Free, Power Free, Oil Free.
It's so easy, fast and efficient to use, it's intuitive. Just step in and turn the handle! And you don't need power; no batteries to charge or mains power consumption. We Call it 'non-powered powered access'.
The PECO/ Eco lift is very 'Eco-Friendly'. No batteries mean no power consumption for charging, no battery acid spilled, no hydrogen gases. No hydraulic oil means no spills. In fact it's carbon footprint is even smaller than it's working footprint and that's only 98mm x 700mm!
Working Diagrams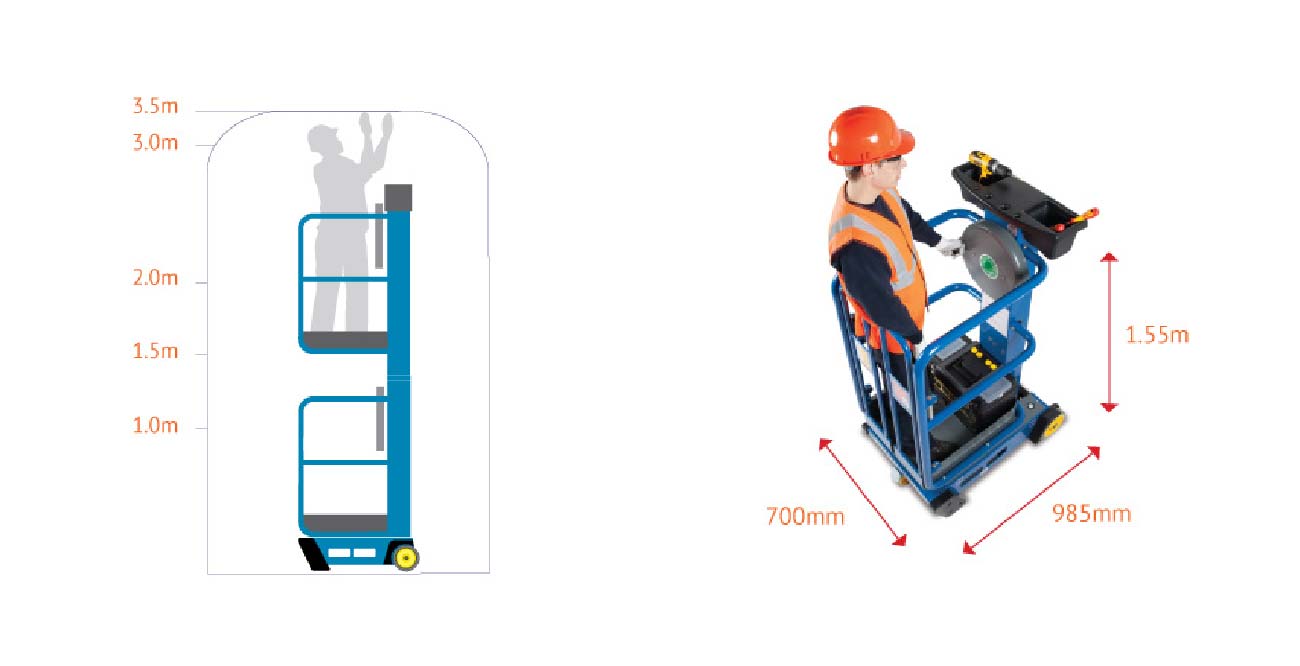 Key Features
Can be used 24/7
'Auto-lock'brake on elevation
11 Seconds to Working Height
Small Carbon Footprint
Easy to use Handle
Step into the Platform