Since the beginning of 2021, Quick Reach has been determined to pursue their ambitious expansion plans.  As the country reopens and we collectively find our 'new normal' the company launched into the Summer with an invigorated momentum, after investing an impressive £2,000,000 into the business in May & June.
"After a period of prudence and containment in both life and business, its great to see the country and our business recovering so strongly. This initial £2 million investment formulates a part of our multi-million pound strategy to expand Quick Reach."

– David Barton, Director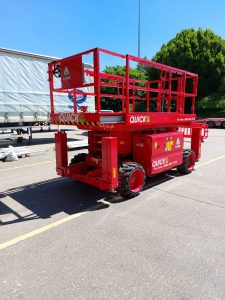 With a huge range of LGMG Scissor Lifts delivered to Quick Reach in May & June from Access Platform Sales Ltd, it's clear the company is committed to supplying their customers the very best.
Quick Reach looks forward to working with a number of their top suppliers throughout the year, as they continue their enterprising expansion plans.